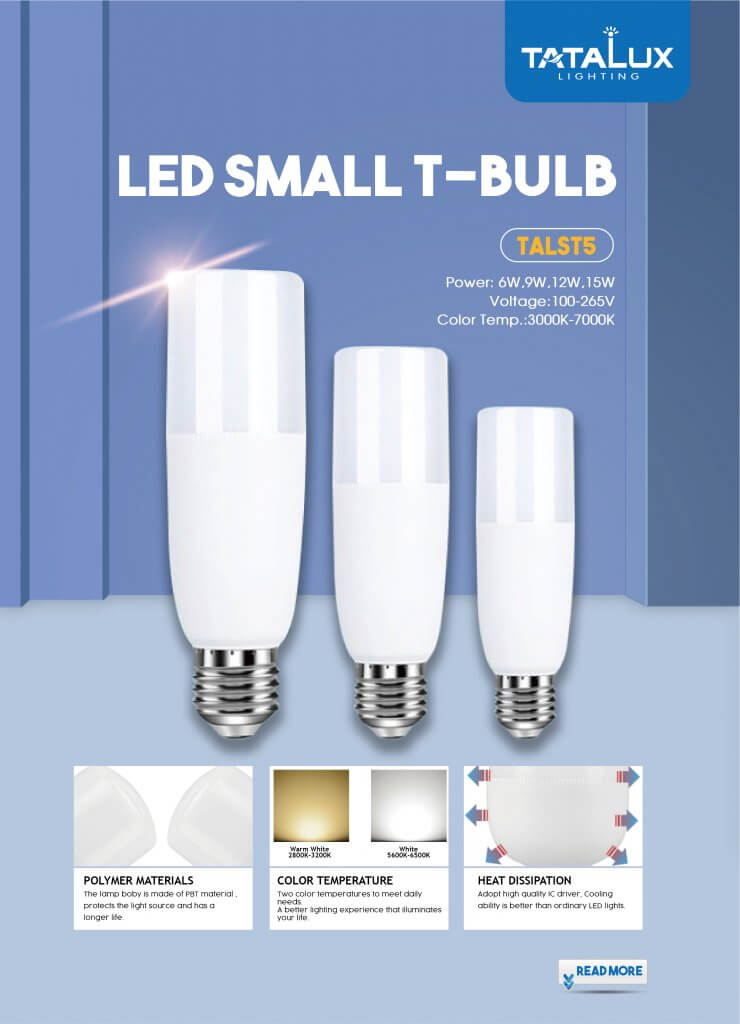 LEDs ( Light Emitting Diode) are tiny lights bulbs that are found virtually . In LEDs , the diode has two electrons -anode with a positive charge and cathode with a negative charge -connected by a wire that meets in the LED chips. LEDs are everywhere, from homes to offices to commercial establishment .
Compared with traditional incandescent bulb ,LEDs are tiny lights bulbs that emit light due to the movement of electrons within a semiconductor,so the heat degree is low. For the traditional incandescent lights, it will be heated to 2,200 degrees when electricity flows through the filament.
LEDs are far more efficient and consume less electricity than incandescent lights bulbs . LEDs are energy -efficient light bulbs that consume 25 to 80 percent less power than traditional incandescent lights bulb. LEDs are obviously the better alternatives to power hungry incandescent lights.
The luminous flux of LEDs is more than eight times higher than traditional lights . So use very less electricity while emitting the same amount of lights .  For example , a 100-WATT incandescent  lamp emits 1200 lumens of light has an efficacy of 12, while an equivalent 12-watt LED bulbs  that emits 1200 lumens has an efficacy of 100.   And the life expectancy of an average LED bulb is almost 25 times of incandescent bulbs . So the LEDs are mush brighter than incandescent bulbs of the same wattages .
On the other hand ,LEDs are environmentally friendly and free of mercury hazardous substances.
At present, the country pays more and more attention to lighting energy saving and environmental protection.  Incandescent lamps were gradually phased out ,and have been replacing by more efficient and bright LED lights.